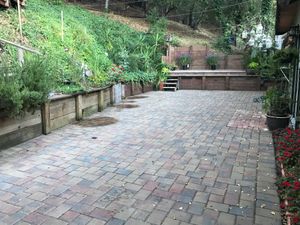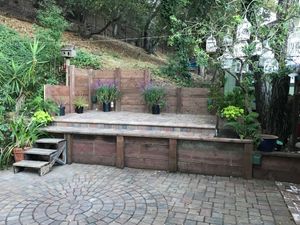 Crombie Cabin dates back to 1928.  It was built as a summer home as an escape for a San Franciscan. As Mark Twain put it, "the coldest winter I ever spent was a summer in San Francisco".  San Franciscans built summer homes in Emerald Hills in unincorporated San Mateo County.  

Crombie Cabin was built from split redwood logs and was likely  only either a one room cabin or two rooms at the most.  You can still see the redwood logs and the original stone fireplace from nearly 100 years ago.  In 1966, the owners at the time cut a hole in the floor in the middle of the cabin to build a downstairs which included two bedrooms and a bathroom (moving the upstairs bathroom downstairs).  

When Ian, Joanie & Hayley Crombie  first moved in 1993, there only 900 homes in Emerald Hills.   Over the past 20 years, it's been beefed up and lovingly restored to be the cabin it is today, nestled in an acre of hillside amongst many oak and bay trees.  

Crombie Cabin Concerts inaugural event was February 11th, 2011 with the band,  Merrill.